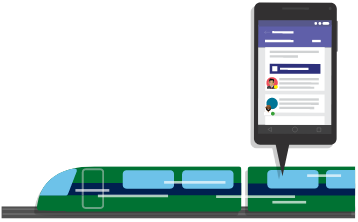 7:45 AM
While commuting to work, Thomas gets a notification on his Teams mobile app. A nurse has posted a message on Contoso's "Oncology Department" Teams "General" channel, asking him to review their patient's x-ray results.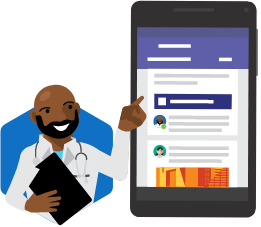 8:30 AM
In his office, Dr. Thomas navigates to his patient's x-ray file and uses the "Start Conversation" feature and @ mentions the Radiologist requesting additional data about the results.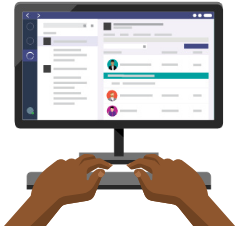 9:30 AM
Reviews his patient's channel for updates and conversations. Confirms his 11:30 AM meeting with his team and @ mentions a nurse to call his patient and let her know they'll have x-ray results later in the day.