Automation
At Virtual Office Solutions, we work hard every day to ensure that our clients' informational systems stay connected. We're committed to getting results that are as quick and effective as they are creative. We work with companies to address both strategic and tactical issues relating to business process improvement needs, data availability concerns, and application connectivity demand.
We solve business problems with solutions that create results and work hard to deliver these solutions in ways that make it easy for our customers to do business with us. Virtual Office Solutions excels at the rapid implementation of technical solutions allowing us to deliver immediate value to our clients.
System integration
Application development
Custom coded solutions
Process improvement
Business systems analysis
Data migration
Organizations today generate and deal with more paper and data than ever before. Even as companies in Property Management, Automotive, Healthcare, Banking, Manufacturing and other industries transition further to electronic receipt of documents, and investing millions in enterprise-wide systems, the paper keeps coming and the data must still be dealt with.
Additionally, these organizations rely heavily on employees to process documents ad hoc, resulting in inefficiencies, inaccurate data, lost information, and longer cycle times. And while companies have traditionally managed automated solutions in-house-hiring more employees and purchasing high-volume scanners and software-that approach isn't necessarily the most profitable. Investing in the wrong equipment, or in software that could become obsolete, can be a serious financial risk.
DocXtraction solves this dilemma. We take all of your key data from your documents, forms, and other communications (paper or electronic) and put it right at your fingertips.
CONNECT: Connect provides a secure graphical approach to system integration. Regardless if data is in the cloud or on premises, has proprietary data sets, or if the business has a need to connect third party applications using API, Database, or Flat File data endpoints. Mapping and transformation of data is done in one centralized GUI, allowing for no-code and low-code integration approaches for a wide range of systems. Set-up is straightforward and quick, allowing maximum benefit to the business owner as quickly as possible.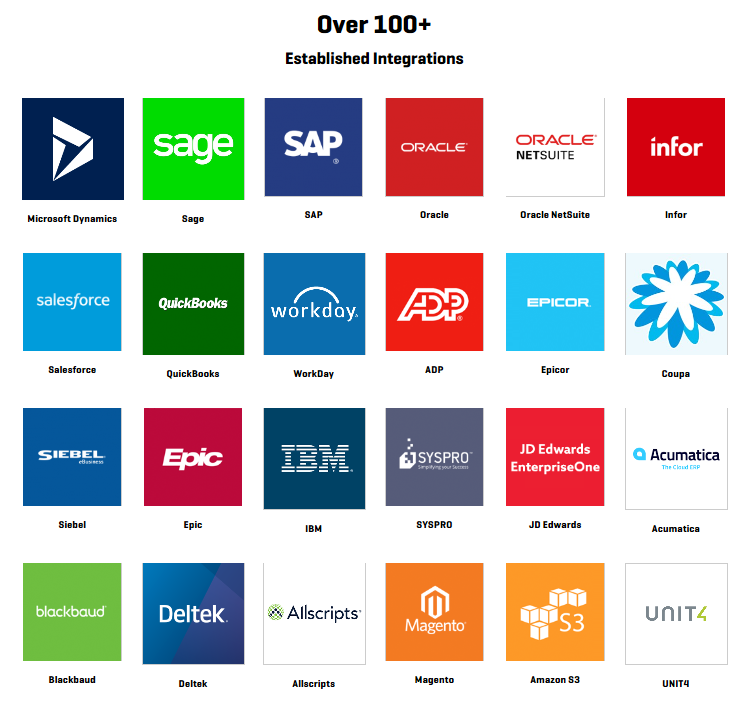 NEXUS: No matter what type of document, form, or task your organization works with on a daily basis, NEXUS has the adaptability to ensure your business applications are communicating seamlessly.
MEDIFORM (For Private Practice Healthcare Providers): MediForm reduces the amount of time and labor spent on processing patient intake information. From the amount of time the patient spends filling out forms and waiting in the reception area, to the time that the office staff spends manually keying in data, on hold with insurance to verify benefits, copying the paperwork, to filing the records, this process can take anywhere from 15 minutes to 3 hours for some offices.
Our innovative process allows the medical office to craft a custom form easily and securely. The patient can then input the information ahead of time, or in the office waiting room. All of the information is securely encrypted and communicated to the insurance company, where benefits are instantly verified.
This allows the medical office to provide a higher quality of service: accurate treatment plans and estimates and lessens the amount of time spent crunching data by office staff.